Open Events
Meet the Head Evening - Wednesday 6th October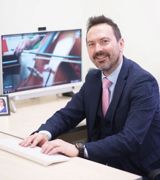 Due to exceptional demand for our very successful Year 6 tours, we are delighted to announce that we will be hosting a further event for Year 6 parents/carers.
We would like to invite Year 6 parents/carers, and particularly those who have been unable to book a slot on our popular tours, to a Meet the Head Evening at Wyvern St Edmund's.
This will be an opportunity for parents/carers to hear about the Head's vision for Wyvern St Edmund's as well as experience the school's ethos and values. There will also be presentations from the Head of Year 7 and our Head Students. Parents/carers will be able to enjoy both a dance and singing performance and there will be an opportunity to ask questions of our Senior Leadership Team at the end.
There are two sessions available on the 6th October, one at 5:30pm and another at 7:15pm. Each session will last for approximately 45 minutes.
There will be a strict capacity for each session, to ensure everyone's safety, therefore admittance will be on a ticket basis only. There is a maximum of 2 people per family for this event.
Please ensure that you bring a printed version of your ticket, or on screen confirmation, with you to the event.
Book tickets for WSE Meet the Head Evening
Year 6 Tours
Due to exceptionally high demand, we have opened up another series of tours for Year 6 students. If you were unable to get an appointment during Term 6 of the last academic year, please do now make contact with us and book a slot.
We would encourage you to book early, even if you would like to visit on one of the later dates, as the slots fill up very quickly.
Tours of the school will take place from Monday 13th September - Wednesday 20th October 2021.
We can't wait to welcome Year 6 students and their families to our wonderful school and to show you around.
You will have the opportunity to experience the atmosphere of our school first hand and have your questions answered.
Our high quality tours will be conducted in small groups, to ensure the safety of everyone. We encourage only one parent to attend along with your Year 6 child, and ideally no younger siblings.
All adults visiting us for a tour should wear a face mask, unless exempt. The tour leader will also be wearing a face mask.
To book a place on a tour please call the school after 9am.