Parent/Carer links
ParentPay
Setting up your ParentPay account
To create a new account, you will need to have the account activation letter provided by your school to hand. You will also need to be able to access your email as your email address will become your new username and is used for the verification process.
If you have lost your activation letter or not yet received it, please contact your school.
Please note, if you have previously had a ParentPay account you should attempt to login to this account and follow the add a child process, rather than creating a new one.
Navigate to parentpay.com
Select Login at the top right corner of the screen.
Enter the username and password (activation codes) provided in your account activation letter and select Login.
Complete the activation as detailed on the screen.
You can now log in to your account.
For further info on activating your account view here.
How to set alerts:
Login
Go to Communications
Go to Alert Settings
Select the type of Alert (low balance and/or new item) and select how you want to receive alerts, email and/or SMS Text.
Email alerts are free of charge. If you opt for SMS text alerts there is a small charge per text.
For more information on setting alerts, view our guide on how to set up email or text alerts.
Parents' Evenings
Our parents' evenings will continue to be held via the School Cloud platform.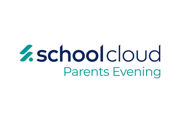 Please see below links to support videos:
How to attend appointments over video call
How to invite another parent/guardian to join your appointment time
If you have any issues logging in to book appointments, please contact Mrs James: vjames@wyvernsteds.org
Leave of Absence
There is no entitlement for a student to take an absence during term time. Please note that amendments to the Education (Pupil Registration) (England) Regulations 2006 which came into force on 1st September 2013 make it clear that Headteachers may not grant any leave of absence during term time unless there are exceptional circumstances.
I certainly appreciate that the cost of a family holiday can be significantly lower if taken in term time, but we continue to do what we can for parents by adding our five Teacher Training Days each year to holiday periods. This could mean a cheaper flight home or an easier journey on the road, for example. I hope that parents will understand that we are doing all we can to improve the attendance of all our students and therefore their attainment.
If parents wish to request permission for extraordinary leave of absence, they should complete an absence request form and submit this to me well in advance and before any bookings are made.
Click on the link for the Extraordinary Leave of Absence Request form, which contains further details of the types of absence which can and cannot be authorised. Copies of the form are also available from Reception.
Important Information about Penalty Notices
Any unauthorised absence of 5 days (10 sessions, either taken at once or cumulative) or more is liable to the issue of a penalty notice by the Local Authority.
On a student's return to school after such absence the school is required to report this unauthorised absence to the Local Authority.
Amendments to the 2007 Regulations in the Education (Penalty Notices) (England) (Amendment) Regulations 2013 came into force on 1st September 2013. Timescales for paying a penalty notice have been reduced: parents must now pay £60 within 21 days or £120 within 28 days. Please note that penalty notices are sent to each person with parental responsibility, and for each child absent from school. This means, for example, that the minimum cost of taking two children out of school for a holiday of 5 days or more could be £120 for each parent, making a total cost for the family of £240.
Click on the link for Wiltshire guidance about Penalty Notices for Holidays Taken in Term Time.
Reporting Your Child Absent
If you know that your child is not well enough to come to school, please contact us as soon as possible:
Email: absence@wyvernsteds.org
Phone: 01722 328565 – Option 1
Guidance for Parents/Carers regarding Attendance
According to the Department for Education, a student with less than 90% attendance over the course of the year is deemed to be 'persistently absent'.
Illness
​We follow NHS guidance when deciding whether to authorise absence, and would advise that you read the information provided at the link below in order to assist you in making a decision about whether you should be sending your child/ren to school if you are not sure.
http://www.nhs.uk/Livewell/Yourchildatschool/Pages/Illness.aspx .
For instance:
Headache. A child with a minor headache doesn't usually need to be kept off school. If the headache is more severe or is accompanied by other symptoms, such as raised temperature or drowsiness, then keep the child off school and consult your GP.
Sore throat. A sore throat alone doesn't have to keep a child from school.
Raised temperature. If your child has a raised temperature, they shouldn't attend school. They can return 24 hours after they start to feel better.
Lateness
We expect all students to be on the school site by 8.15 a.m. every morning. Registration begins at 8.20 a.m. and the first lesson starts at 8.30 am.
Students who miss registration need to report to the student reception before going to their lesson.​
Staff at WSE
To help you contact the relevant staff member, a list of contact details is provided at the below page.
If you wish to discuss any matter relating to your child's academic progress or pastoral well-being please contact your child's tutor in the first instance.
The Wellbeing Hub
Nurturing Mental Health and Wellbeing
Creating an environment that nurtures student mental health and wellbeing is a key priority for us at Wyvern St Edmund's. To help us do this, we have invested in The Wellbeing Hub, developed by child and adolescent mental health and wellbeing experts, Teen Tips. We are delighted to let you know that, as a WSE parent/carer, you are entitled to free access, and we highly recommend you take the opportunity to register and start using these resources. The Wellbeing Hub is an interactive online portal, designed to help you understand and meet your child's social and emotional needs. We believe it will be an invaluable source of information and support for our whole school community.
As a member, you benefit from:
• Complete Parenting Teens and Parenting 2-12's audio & video courses
• New weekly resources - podcasts, articles, tips and more
• Monthly live Q&A with a child & adolescent psychotherapist
• Careers Advice - articles and tips, as well as Inspiring Futures podcast series- insiders' perspectives on different industries, roles and career paths
• Q&A library
• Self-Care – giving you access to The A to Z of wellbeing, Your Stories and Talking Points
• Member offers • Parenting one-to-ones (paid service)
• Access to specialist help and support
• Monthly webinars from in-house and guest, expert-level speakers on a range of topics
Guided Video Tour of The Wellbeing Hub for Parents
Accessing The Wellbeing Hub for Parents and Carers It takes just two minutes to register for your free account.
To sign up either click this link or scan the QR code below:
If you have any specific queries about access, please contact the team at info@teentips.co.uk
We are so pleased to be able to provide this enhanced level of pastoral support. We hope you find The Wellbeing Hub beneficial for your family and we welcome your feedback.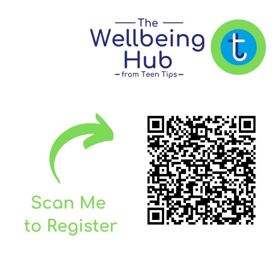 WSE Parent Teacher Association (PTA)
If you are a WSE parent and would like to join our active PTA community we would love to hear from you, please email your interest to headspa@wyvernsteds.org
PTA Committe Meetings run once every half term (6 per year) and are held on a Tuesday at 6pm.
Please see the minutes from the previous PTA Meetings: