Student Wellbeing Support
Student Wellbeing
We are incredibly proud of the importance we place on student health and wellbeing at Wyvern St Edmund's. We strive to embed in our students the ability to evolve a toolkit, to manage the ups and down of life and support an inner resilience and we also recognise that from time to time we all need some support from other people.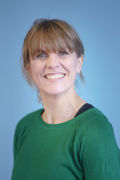 Our team of Pastoral Support Assistants specialise in the support of students who may be experiencing social, emotional and/or behavioural difficulties. They are managed by Mrs L Milner (Senior Pastoral Manager & Deputy Designated Safeguarding Lead) and work closely with our SEND team, with Heads of Year and with tutors. The Pastoral Support team are able to support arising needs as well as providing structured sessions to support key areas of emotional development; anxiety, emotional regulation and social confidence.
Our Pastoral Support Team are also able to make referrals to other agencies working with us to support our young people. These include:
The Bridge Project Mentoring Scheme; a team of volunteers who are able to provide longer term mentoring support for students who may need confidence, organisation or listening ear support
The Bridge Lay Chaplaincy; dedicated listening ear support provided by our our Lay Chaplain.
School Counsellor; we are fortunate to have the support of a Psychodynamic Counsellor who is MBACP (Accred.), BA(hons).
School Nursing Service; our School Nursing Service provides a weekly confidential drop-in service on a Tuesday lunchtime and also accepts referrals for emotional and physical health and wellbeing support through the Pastoral Support Team.Visit the School Nursing Service
The School Nursing Service also provide ChatHealth; a text service enabling young people to ask for help about a range of issues, or make an appointment with a school nurse confidentially. Visit ChatHealth
We all work together to ensure our students have their emotional support needs effectively and appropriately supported.
Parents and carers can contact the Pastoral Support Team for support or advice via the main school telephone number or by emailing our Senior Pastoral Manager, Lisa Milner.
Student Wellbeing Support