Tutor Curriculum
Our school vision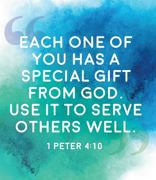 Our vision is rooted in Christian beliefs and values whereby we expect our students to use their developing gifts, talents and character to serve others in the local community and beyond. (1 Peter 4:10).
---
Overview
We have developed the tutor programme with our Christian vision and core values at its heart. As a Church school, we promote the Christian values of love and forgiveness. At WSE we recognise and celebrate diversity, welcoming students of all faiths, and of none. We share with them in their celebrations and expressions of faith.
From Term 4 2023 we changed the structure of our school day which included moving the 30 minute tutor session to the start of the day. This followed staff and student voice about how we can ensure students benefit fully from this valued part of the school day. It was agreed that having time at the very start of the day to prepare well for the day ahead supports students in being prepared both with the equipment and positive attitude to get the most out of their learning and social interactions duirng the rest of the school day.
We also recognise and celebrate the diversity of faith and beliefs within our staff but have the expectation that all staff will share and model the expectations set out in our vision. In addition, all tutors are to engage with the delivery of worship in line with our school policy and our statutory duties as a Church Academy.
There is a full programme of activities, which provides a range of opportunities for the personal development of our students and which supports coverage of British Values and the Prevent Duty.
---
The Role of the Tutor
The role of the tutor is highly valued at WSE. The tutor is the first point of contact between home and school and will know each child in their tutor group better than anyone. Thye are best placed to provide the appropriate pastoral care and guidance. The tutor works with pastoral colleagues and the Head/ Deputy Head of Year to ensure any barriers to learning are removed. The role of the tutor is to provide positive reinforcement and encouragement, advocate for the student and intervene when required to make sure they are complying with school expectations and upholding our values.
---
Tutor Time at WSE
As a Church of England Academy, we use tutor time to provide the opportunity for daily reflection. We believe that tutor time plays an important role in preparing students to make the most of the day ahead of them. During tutor time, we focus on building positive relationships between students and staff, promoting positive values and attitudes, and providing pastoral care. We also use it as an opportunity to check in with each student and discuss any issues or concerns they may have. We believe that by working together, we can create a safe and supportive learning environment for all our students.
Therefore, tutor time and the role of the tutor is given a high priority at WSE. Tutor time is used to strengthen our vision and values that underpin our school culture. The aim is to inspire, encourage and motivate our students to be the best version of themselves in all they do. They do this by learning how to live well through service to others in making a positive contribution to our school community. The tutor will encourage an environment of mutual respect as well as showing personal attention to every individual as often as possible. The tutor is a vital link between student, school and parents/carers.
Our philosophy at WSE is that by giving priority to creativity, personal development skills such as independence; the ability to fail well; and to develop the necessary resilience, students will make academic progress and be successful.
WSE Tutor Curriculum
The curriculum includes weekly Collective Worship (which is planned annually) for each year group and fortnightly Head of Year Assemblies. The curriculum supports the social, moral, spiritual and cultural development of students. It supports aspects of the PSHE, Citizenship and RSE curricular and supports understanding of the British Values and Prevent Strategies.
Spiritual formation is a particular focus of this time. We know that paying attention to this fosters creativity and helps to build a healthy imagination. It also encourages students to be more reflective and self-aware in their own learning. This can make academic learning more engaging as students become aware of the joy of learning beyond passing exams. It informs how they can live well, be changemakers, be prepared for life in modern Britain and serve others through becoming the best version of themselves.
At WSE we use the 'windows, mirrors, doors'* model to help us frame and explore spirituality in its broadest sense for a life lived in all its fullness:
*Student capacity for spirituality:
Be guided by their beliefs and values and be willing to take a stand to defend them.
Love themselves, care for themselves, believe in their potential to achieve and find inner strength and resilience when facing challenges.
Demonstrate curiosity and open mindedness when exploring life's big questions.
Exercise imagination and creativity, appreciate beauty in the world and be alive to experiences of awe and wonder.
Be willing to take risks and to reflect, learn and grow following experiences of failure as well as success.
Appreciate and be thankful for what is good in their lives and show generosity towards others.
Be comfortable with stillness and silence and be open to engage in reflection/meditation/prayer.
Appreciate and be thankful for what is good in their lives and show generosity towards others.
For further detail please look at our handbook: