Enrichment
At WSE we firmly believe in educating the whole child and we are proud of the wide range of opportunities we are able to offer to support each student's personal development. We want every student to be able to take advantage of the fantastic opportunities we provide.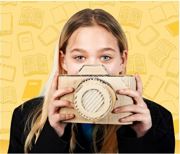 We believe that every student has a God-given talent and one that may not be taught by even the broadest of mainstream curriculums. Therefore, we have developed a rich and varied package of after-school enrichment activities that are available for all students from Year 7 – 11 to afford them the opportunity to continue to experience and develop their skills outside the classroom.
We offer all the traditional after-school sporting and performing arts activities you would expect to see in any great school, but also some rather unusual opportunities; you just never know where your talent may lie! Ultimate Frisbee, fencing, kick-boxing, electric kart racing, the list goes on. This is particularly important when students reach Key Stage Four and will no longer study all the subjects on offer at Key Stage Three.
Our enrichment offer is updated three times a year, allowing students to try a broader range of activities and develop their passions.
Autumn enrichments 2023
We are pleased to launch our Autumn enrichment programme and are pleased to offer additional clubs in response to student feedback again this term. This includes STEM, football for all, Russian and much more. Please take the time to browse through the selection and read the information in full.
The full enrichment programme will start on Monday 11th September 2023. Homework, film and games clubs are available all year.
Please see our latest enrichment booklet hereGoogle Form link