Uniform
WSE Uniform.
At WSE we believe that school uniform plays an important role in promoting pride, self-confidence, and a feeling of belonging and cohesion in the school community. Putting on the uniform signals a readiness to learn and a pride in your school.
In September 2020 a new uniform was launched. All students joining WSE from that date onwards are expected to wear this uniform (see details below).
Students who joined the school in 2019 or earlier are very welcome to wear the new uniform, however they may continue to wear the old uniforms for the remainder of their time at WSE if they wish Items from the old and new uniforms cannot be worn together. Students who joined the school in 2019 or earlier must wear either the new uniform or the old uniform in its entirety.
---
New WSE uniform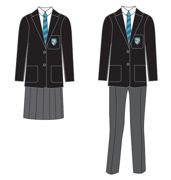 Our smart WSE uniform consists of a black blazer with the WSE logo on the top pocket, a charcoal grey pleated skirt/tailored trousers, a white collared shirt and the new WSE striped tie.
Blazers, skirts, trousers and shirts are available from a range of shops and supermarkets, or our online uniform stockist:
Visit Price and Buckland website
Our stockist offers black blazers already sporting the WSE logo, or you can purchase a sew - on badge if you opt to buy a blazer from elsewhere. The school tie can only be purchased from our online stockist.
Optional uniform items include a dark grey V-neck jumper worn under the blazer and
charcoal grey tailored shorts and a short sleeved white collared shirt.
The detail for how uniform should be worn can be downloaded here:
New WSE PE and Dance kit
With cost implications in mind, most items can be purchased from a range of shops and supermarkets as well as our online PE kit stockist.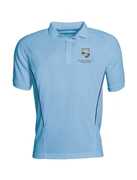 The exception to this is the sky blue PE polo shirt with school logo that can only be purchased from the online kit stockist.
---